SME Programme: Support from the ATI Hub
Support for organisations engaging with the SME Programme is provided by the ATI Hub, an initiative to catalyse innovation by helping new and existing players in the sector to connect, access expertise and collaborate.
The support available includes one-to-one clinics with ATI technologists and guidance on how to prepare a strong Pitch Panel presentation and Full Stage Application.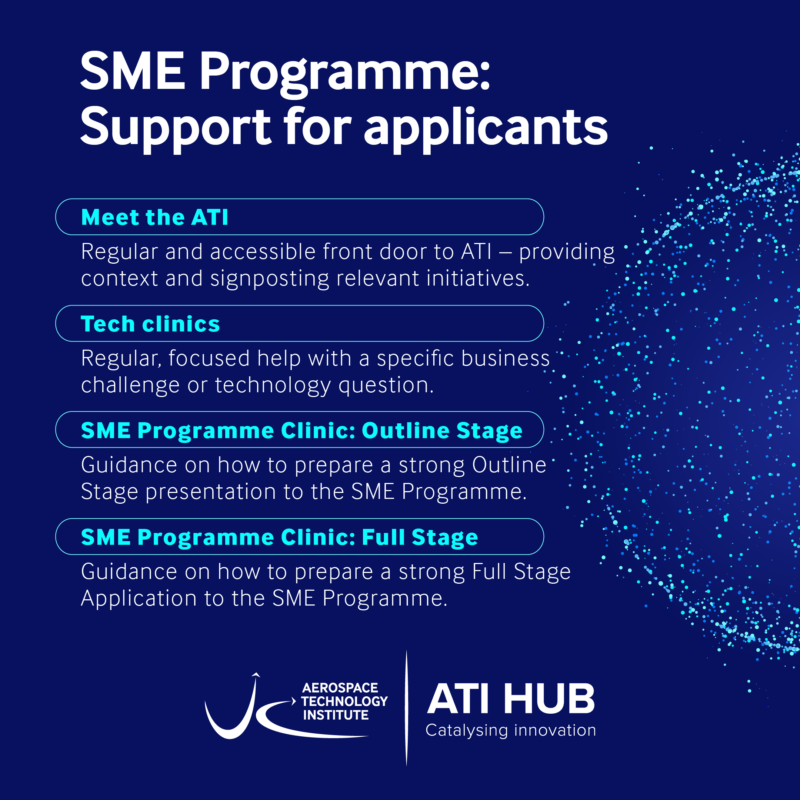 The ATI Hub can also generate new connections between start-ups, SMEs, primes, and tier one organisations which could become consortia applications to the SME Programme.
To view the next SME Programme events from the ATI Hub, click here.