Strengthening the UK aerospace supply chain through international collaboration
Jacqueline Castle, ATI CTO shares her experience from the recent Boeing UK Supplier Showcase in Seattle, which highlighted some of the best British innovation and technology.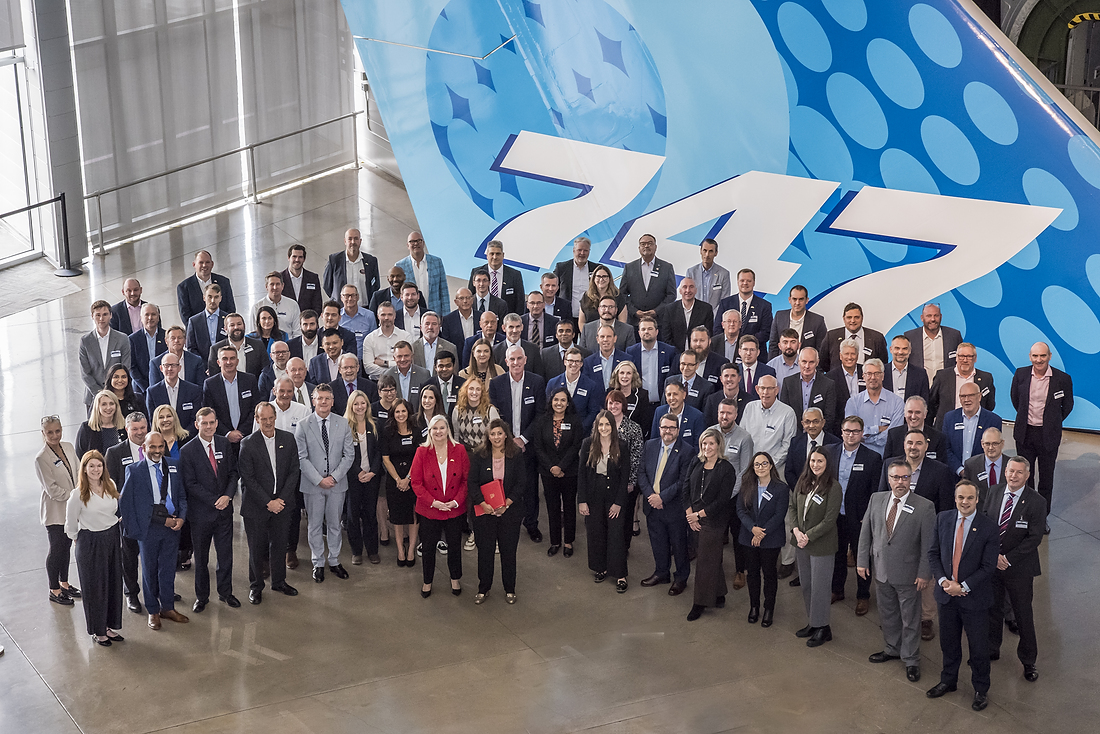 The UK aerospace supply chain has unique capabilities and I was thrilled to see many of those presented at the Boeing showcase in Seattle last week. Arranged between ADS Group, the Department for Business and Trade and Boeing, the showcase was an opportunity for UK companies to increase their supply work with Boeing and to win higher proportions of content on future Boeing aircraft.
Thirty-five UK suppliers were selected on their strengths and suitability to help fulfil Boeing's long-term and short-term requirements in areas including structures, services, systems, materials and interiors. The UK has strong capabilities in these areas and events like this are critical in enhancing the global aerospace supply chain. It also provides a mechanism for strengthening mutual confidence that Boeing and supplier technologies funded with ATI Programme support will find a route to market.
The ATI was involved in helping to identify appropriate organisations and we also shared our insight on the UK aerospace technology strategy. The ATI plays an important role in supporting trade missions and export opportunities between the UK government and overseas companies in support of enhancing collaborative partnership opportunities and technology capability development.
Industry Minister Nusrat Ghani MP joined the delegation of 35 UK companies to sign a new Memorandum of Understanding (MoU) between the UK and the US state of Washington. International commitments like this help to unlock new commercial markets for UK products, foster innovation and enhance technology development; all of which contribute towards the goals set out in our aerospace strategy for the UK, Destination Zero. This strategy sets our path towards achieving Net Zero carbon emissions for commercial aircraft by 2050 and supports the competitiveness of the UK industry in sustainable design, manufacture, assembly and operations of future aircraft.
I look forward to following the progress made by these 35 UK suppliers in their new relationships with Boeing and encourage any SME thinking about applying for future trade missions to throw their hat in the ring – we need organisations of all sizes to collaborate and prosper if we are to achieve a truly sustainable aerospace sector.
Support for organisations looking to grow their business through innovation and collaboration is available via the ATI Hub.
Industry Minister Nusrat Ghani MP will be delivering a keynote address at the ATI Conference 2023, to discover more and secure your place visit our conference webpage.