ATI Conference 2023
14 November, 2023 9:30 am
---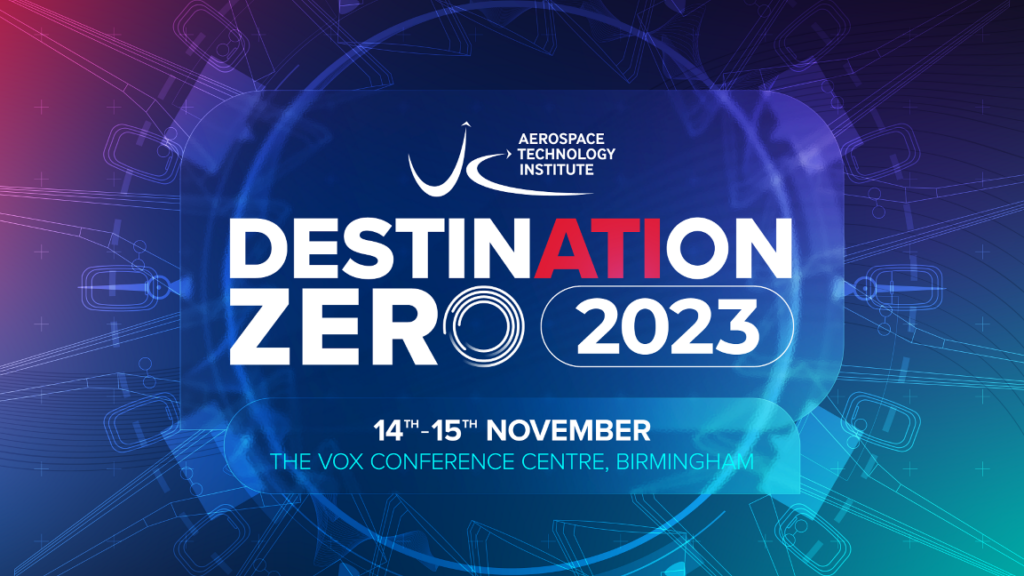 ATI Conference 2023 will bring the sector together to share knowledge and insights on the latest advancements in aerospace technology.
The two-day event will focus on the ultra-efficient and zero-carbon technologies powering our journey to Destination Zero. Plus, we'll consider the conditions required to accelerate technology adoption.
The conference agenda will be packed with unmissable keynote presentations, expert panel discussions, technology deep-dives and plentiful networking opportunities.
With over 300 people from across industry and beyond in attendance, you'll have the chance to learn from and make new connections with the brightest minds shaping the future of sustainable flight.
Join ATI Conference 2023 to consider:
Which technologies are developing at pace?
What will innovation, collaboration and investment make possible?
How can we accelerate the adoption of advanced technologies?
Early Bird tickets on sale now
A limited number of Early Bird tickets frozen at the 2022 price of £325 are available to purchase until 30 June 2023, subject to availability.
Click here to secure your place
Tickets include full access to the conference, plenary sessions and breakouts for the duration of your ticket, a selection of food and drink throughout the event, a drinks reception at the end of day one and complimentary parking.
2023 standard ticket prices:
Full two-day conference: £400
Day One: £280
Day Two: £250
Innovator Showcase Breakouts
We are offering short breakout presentation slots to delegates who would like to showcase technology and innovation that has or could have a role in the UK aerospace supply chain. This opportunity will put your organisation in front of the ATI Conference community to showcase your capability and make new connections. If you are interested in showcasing your organisation at ATI Conference 2023, please select this option when purchasing your ticket and our team will be in touch with details on how to apply.
Introducing the Aerospace Technology & Innovation Awards
ATI Conference 2023 will see the first ever Aerospace Technology & Innovation Awards being presented to winners from six categories celebrating success across the aerospace ecosystem.
The awards recognise individuals, teams and organisations trailblazing solutions to the biggest challenges facing our industry today.
Find out more and enter today on our Aerospace Technology & Innovation Awards webpage.
Look back at ATI Conference 2022
86% of attendees said they were 'likely' or 'very likely' to recommend the ATI Conference to their networks.
Innovation took centre stage at ATI Conference 2022 with organisations of all sizes sharing their progress on game-changing innovations that support the transition to the cleaner technologies required to deliver Net Zero 2050. Rolls-Royce's Spirit of Innovation, Airbus's Wing of Tomorrow, GKN Aerospace's H2GEAR, Zero Petroleum's synthetic fuels, HiiROC's hydrogen production and many more were showcased at the two-day event.
The conference also saw the launch of the ATI Hub, our space for innovators to connect, access expertise and collaborate. To discover more, visit ati.org.uk/hub.
View the highlights from ATI Conference 2022:
In person
---
Starts
14 November, 2023 9:30 am
---
Ends
22 November, 2023 4:30 pm
---